Florida Everglades Tour in Deerfield Beach
Looking for an exhilarating and private way to explore the wonders of the Florida Everglades? Welcome to Swamp Monster Airboat Tours, your ultimate destination for an unforgettable Florida Everglades Tour in Deerfield Beach. Unlike crowded tours with strangers, our private airboat tours guarantee a personalized adventure, giving you and your group the entire airboat to yourselves.
Immerse yourself in the breathtaking ecosystem of the Everglades as you glide smoothly across the water on our private airboat tours. Witness an incredible array of wildlife in their natural habitat, from sunbathing alligators to graceful herons perched on tree branches. The Everglades' diverse flora and fauna offer a mesmerizing encounter that will leave you in awe.
At Swamp Monster Airboat Tours, safety and comfort are our top priorities. Our experienced captains possess in-depth knowledge of the area and are well-equipped to handle any situation. Furthermore, our airboats are equipped with state-of-the-art safety features, ensuring that your adventure remains both thrilling and secure.
Book your extraordinary Florida Everglades tour in Deerfield Beach with Swamp Monster Airboat Tours today! Our tours are fully customizable to suit the preferences and requirements of your group, providing a truly personalized and memorable experience. Don't miss out on the opportunity to explore one of the Earth's most breathtaking and unique destinations with us.
Why Tour The Everglades With Swamp Monster?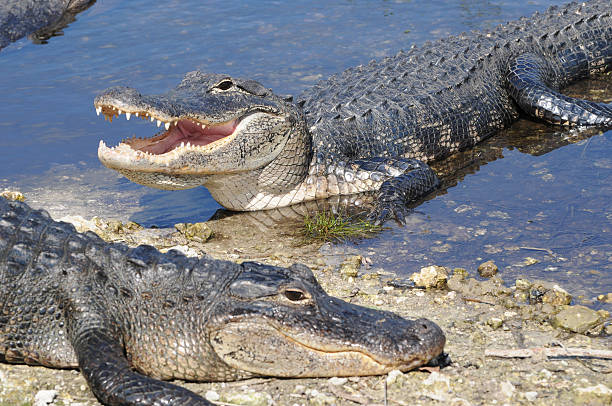 We take immense pride in offering exclusive private airboat tours, expertly guided by our seasoned local captains who possess a wealth of knowledge about the area's hidden gems and unique ecosystems.
Why Tour The Everglades With Swamp Monster? Because we stand apart from other "Florida Everglades tour in Deerfield Beach" providers with our unwavering commitment to personalized experiences. We understand that each guest is special, and we go the extra mile to tailor each tour according to your individual interests and preferences. Whether you crave encounters with rare wildlife or desire an adrenaline-pumping adventure, our dedicated captains are here to make it all come true.
At Swamp Monster Airboat Tours, we are dedicated to creating unforgettable memories that will leave you feeling fulfilled and exhilarated. Our passionate captains are true Everglades enthusiasts, eager to share their extensive knowledge with every visitor.
What Can I Expect To See On a Private Tour?
At Swamp Monster Airboat Tours in South Florida, we offer unparalleled private airboat tours that promise an unforgettable and thrilling adventure amidst the untouched wilderness of the Florida Everglades. Our team of highly trained and knowledgeable captains is dedicated to delivering a personalized and one-of-a-kind experience tailored to your preferences.
We understand that each traveler has distinct expectations when embarking on an airboat tour. With our years of experience, we ensure that our seasoned captains will curate a customized journey that aligns perfectly with what you're looking for. Whether you yearn to marvel at the diverse flora and fauna of Florida or catch a glimpse of awe-inspiring alligators basking in the sun, we'll design an itinerary that fulfills your every desire.
While we cannot guarantee the presence of specific animals during the tour, we assure you that our experienced guides will lead you to the best spots to witness the mesmerizing wonders of the Everglades. From leisurely journeys through serene landscapes to heart-pounding encounters with the untamed wildlife, our private airboat tours encompass the very essence of the Florida Everglades.
Let's Take a Tour
Looking to get up close and personal with the Everglades? If that's the case, then Swamp Monster Air Boat Tours wants to be the one to show you everything. Don't continue your search for a Florida Everglades Tour in Deerfield Beach and book a tour with us today. We promise we can show you everything you want to see. If you have any questions about our tours or you want to know more, feel free to visit our contact page or call us at 561-247-0393. Our booking form is located directly below, fill it out and let's get out there!