Florida Everglades Tour in Coral Springs
Discover the wonders of the Florida Everglades with Swamp Monster Airboat Tours, the best choice for a thrilling and memorable Florida Everglades Tour in Coral Springs. Our private airboat tours in Coral Springs offer a private and personalized experience, making it the perfect escape from crowded tourist groups.
Immerse yourself in the diverse ecosystem of the Everglades as you soar across the water on our private airboat tours. Witness an abundance of wildlife in their natural habitat, from sunbathing alligators to herons perched on tree branches. Our unique encounters with the creatures that call the Everglades home create memories that last a lifetime.
At Swamp Monster Airboat Tours, we prioritize your safety and comfort. Our experienced captains have extensive knowledge of the area, ensuring a smooth and enjoyable journey. Additionally, our airboats are equipped with state-of-the-art safety features, providing you with peace of mind during your private adventure.
Are you ready for an unforgettable experience in the Florida Everglades? Book a private airboat tour with Swamp Monster Airboat Tours in Coral Springs today! Our personalized tours are tailored to meet the preferences and needs of your group, guaranteeing a truly memorable and one-of-a-kind adventure. Don't miss out on exploring one of the most breathtaking and unique destinations on earth with us.
Why Tour The Everglades With Swamp Monster?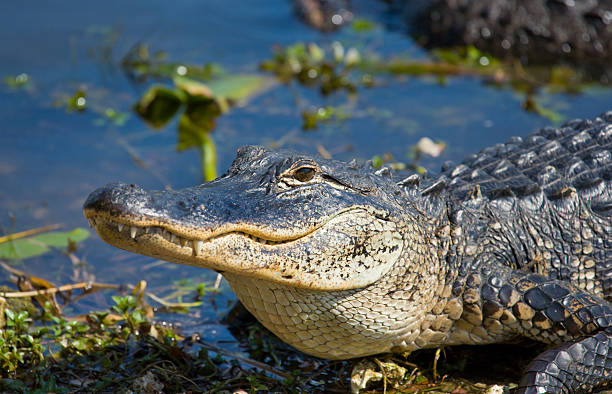 As the leading provider of "Florida Everglades tour in Coral Springs," we take pride in offering unique and personalized airboat tours that guarantee an unforgettable adventure.
What sets us apart from other tour companies is our dedication to tailor-made experiences. At Swamp Monster Airboat Tours, we understand that each guest is seeking something special, and that's why our expert local captains design every tour to match your interests and preferences. Whether you're an avid wildlife enthusiast or an adrenaline seeker, our captains will make sure your desires are met.
Our passionate and knowledgeable captains are the heart and soul of our tours. They possess an in-depth understanding of the Everglades' hidden gems and extraordinary ecosystems, and they love nothing more than sharing their expertise with our visitors. When you choose Swamp Monster Airboat Tours, you're not just getting a tour guide – you're gaining a true partner in your Everglades exploration.
Say goodbye to ordinary airboat tours and embrace the exceptional with a private tour from Swamp Monster Airboat Tours. Our tours are designed to leave you feeling gratified and invigorated, creating memories that will linger long after you've returned home. Discover the allure and thrill of the Florida Everglades in a way that only Swamp Monster Airboat Tours can deliver.
What Can I Expect To See On a Private Tour?
Our private airboat tours at Swamp Monster Airboat Tours in South Florida offer an unforgettable and thrilling experience amidst the untouched beauty of the Everglades. With a team of highly skilled captains, we are dedicated to providing you with a personalized adventure tailored to your interests and preferences.
At Swamp Monster Airboat Tours, we recognize that each traveler has unique desires, and our experienced captains are experts at crafting customized tours. Whether you're yearning to immerse yourself in the diverse flora and fauna of Florida or eager to spot sunbathing alligators, we'll curate an itinerary that suits your passions.
While we can't guarantee specific animal sightings, rest assured that our tours promise to showcase the very best of the Everglades' natural splendor. From mesmerizing moments of tranquility to heart-pumping encounters with the wild, we ensure an adventure that caters to your wishes.
Book your private airboat tour today and let Swamp Monster Airboat Tours in South Florida take you on a personalized and enchanting expedition, promising memories that will last a lifetime. Experience the untouched beauty and raw allure of the Everglades, all in the comfort of our state-of-the-art airboats, led by our skilled and knowledgeable captains.
Let's Take a Tour
Looking to get up close and personal with the Everglades? If that's the case, then Swamp Monster Air Boat Tours wants to be the one to show you everything. Don't continue your search for a Florida Everglades Tour in Coral Springs and book a tour with us today. We promise we can show you everything you want to see. If you have any questions about our tours or you want to know more, feel free to visit our contact page or call us at 561-247-0393. Our booking form is located directly below, fill it out and let's get out there!