South Florida Airboat Tours Near Me
One of the many wonders that South Florida has to offer is the amazing Florida Everglades. The Florida Everglades is a long stretch of untouched wilderness where hundreds of different animals freely roam. You'll never know what you'll see out there, which makes it fun every time you explore them. Swamp Monster Air Boat Tours wants to take you on your own airboat adventure so you can experience the amazing sights the everglades has to offer. Stop searching for "South Florida Airboat Tours Near Me" because Swamp Monster Air Boat Tours will give the best tour around. While looking at the everglades from the shore is still an amazing sight to see, you'll only get the true experience from taking an airboat tour. Having the opportunity to get up close and personal with the everglades wilderness is a breathtaking experience. 
Swamp Monster Air Boat Tours will take your personal interest first. Your safety is always guaranteed so you can sit back and take the sights in. Our team of professional captains has been roaming the everglades for years. They know the routes to take and will always know how to handle any situation that may arise.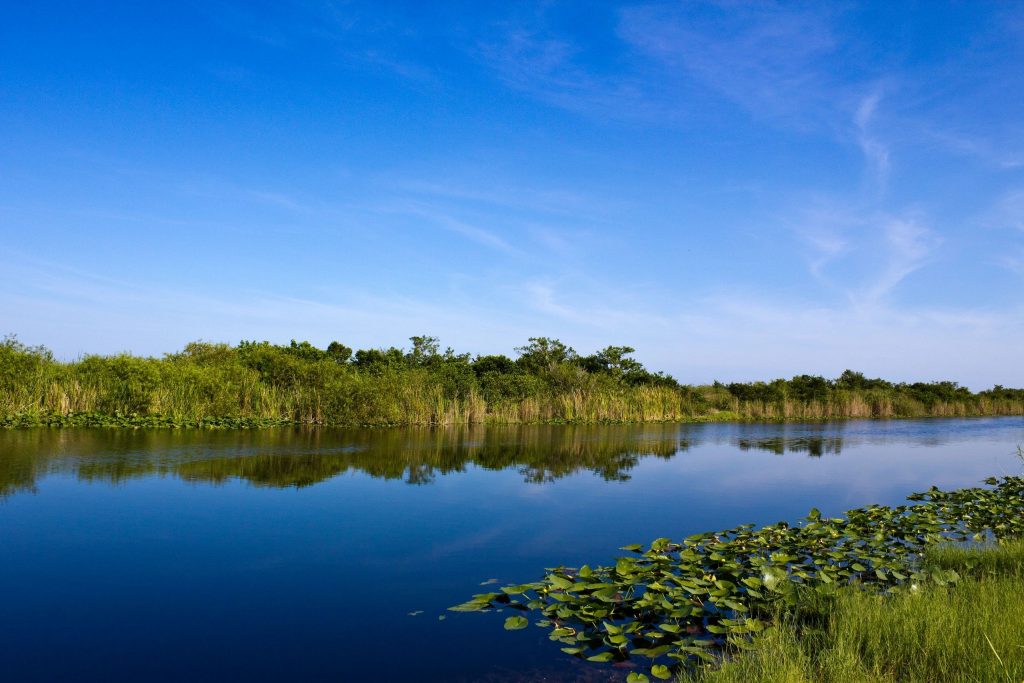 Why Take an Airboat Tour With Us?
Swamp Monsters wants to give you an experience like none other. While searching for "South Florida Airboat Tours Near Me" there were probably lots of different everglade tour companies claiming they could show you exactly what you want. This can be overwhelming trying to decide, but Swamp Monsters has the experience and the know-how to give you a tour you'll never forget. 
Don't fall for the tactics of other airboat tour companies. A majority of them prey on the tourists that visit South Florida, resulting in a short, mediocre tour that doesn't show the true beauty of the Florida Everglades. These airboats are also usually packed to the brim with different people all trying to see the Everglades. That's why our private tours set us apart. The only people we want on the airboat are the people you invited. This allows ample time to move around the airboat and see everything from every angle possible. You won't miss a detail with Swamp Monsters. 
Our private South Florida airboat tours are all led by one of our knowledgeable and capable captains. Their vast knowledge of the Florida Everglades will leave you speechless as they break down all of the incredible sights in front of you. Other airboat tours will most likely just try to get through the tour as fast as possible in order to get the next group on. Remember to look for Swamp Monster Air Boat Tours the next time you search for "South Florida Airboat Tours Near Me".
What Will I See on a Swamp Monsters Tour?
That's the beauty of the Everglades and why we have so many returning customers. The Everglades will also bring new, amazing things to see while on a tour. On one trip you could see a 14-foot alligator gliding across the water and the next you could see a wild boar running through the grass. The possibilities are endless.
Our captains are also there to provide the best trip possible. Don't be afraid to tell the captain you want breathtaking views. The captain will take you to wide open waters with views out of your wildest dreams. Maybe you're feeling a little more adventurous and want to see some crazy wildlife. Your airboat captain will take you to areas that have seen the most wildlife movement (keep in mind we can't control the animals but we'll do our best to spot them). Whatever your request may be, we're ready to create the perfect experience for you.
Let's Take a Ride
Looking to experience the Everglades like never before? Swamp Monster Air Boat Tours wants to help you see it all! Stop searching for "South Florida Airboat Tours Near Me" and contact us today to schedule your tour. If you have any questions about scheduling or want to know more, feel free to visit our contact page or call us at 561-247-0393 to get started.