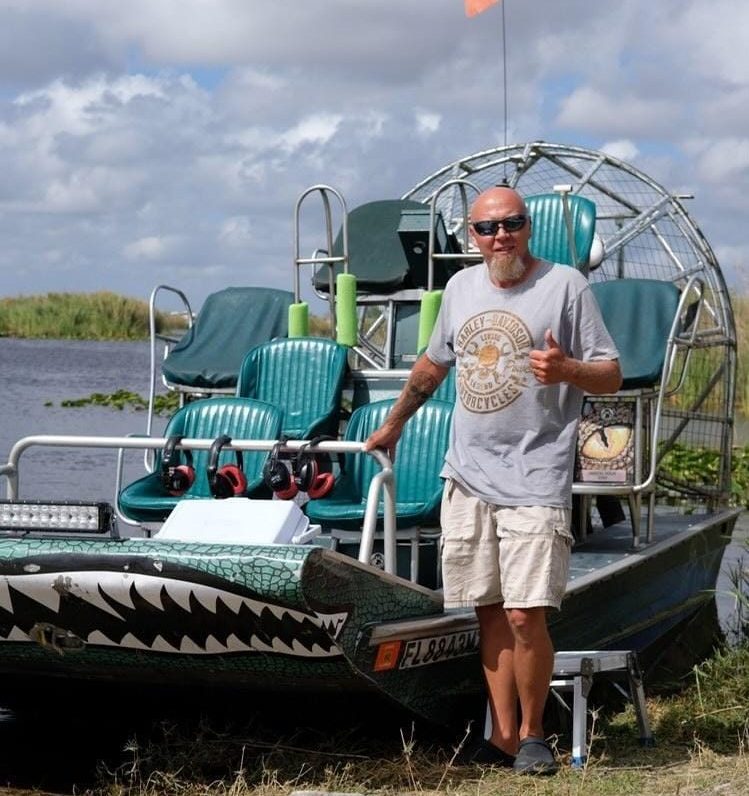 Whether you're visiting South Florida or live here year-round, everyone has to experience the Everglades up close and personal at least once in their lives. While there are trails you can walk and small parks to learn about its history, nothing gets you closer to really seeing everything the Everglades has to offer like a private airboat tour. You'll have a truly intimate journey through the world's largest wetlands. 
While many people may decide to go on a public tour, chances are you'll be stuck with strangers the entire time, and you just don't get to really see all the Everglades has to offer. Here at Swamp Monsters airboat tours, we take the time to separate ourselves from other airboat tour companies by taking friends, family, and loved ones through the River of Grass and give them a truly unbelievable experience. Taking a journey through the Everglades on a Swamp Monsters private airboat tour is something you'll never forget with the people you hold close. 
Just The Everglades, Your Captain, And You
When we say you get a private airboat tour, we mean it! The only people that will be on your tour will be you and anyone else in your party, and one of our USGC certified captains who will be your guide for your journey through the Everglades. Most people visiting will fall into the tourist trap of going on a public airboat tour, which can cram up to 30 people on one boat. Chances are, these tours are all pre-planned, and last only half an hour. The captain will recite from a script, making every tour the exact same. In fact, most private airboat tours will have 1-2 parties on the same tour depending on how many people are in your party. To really appreciate the Everglades, you have to go on a private airboat tour. 
Really Explore The Everglades On A Private Airboat Tour
Like we mentioned before, on a public tour you're forced to ride with multiple passengers, and experience the same tour you would if you took the same tour six months ago. If you've been on one public airboat tour, you've been on them all. They use the same script and same path every single time, and they rarely go over 30 minutes. Unfortunately, this just isn't enough to get deep into the Everglades and see it's true beauty.
Here at Swamp Monsters, we offer an hour and a half tour, which allows our riders to really see the Everglades. Our captains have a deep understanding, knowledge, and respect for the Everglades, which gives them the ability to take you through a number of different paths and areas you may have never seen otherwise. 
Make The Most Out Of YOUR Tour
The team here at Swamp Monsters gets to be out on the Everglades each and every day, however this is your chance to really see it for yourself. If you want to see something specific, our captains will do everything in their power to make it happen. Whether you want to see the birds of the Everglades, look for alligators, learn the rich history of the Everglades, or let your captain decide! Whatever you want out of your tour, Swamp Monsters will make it happen.
Ready to embark on your adventure through the Everglades? Schedule your private airboat tour today with Swamp Monsters!
Back to Blogs