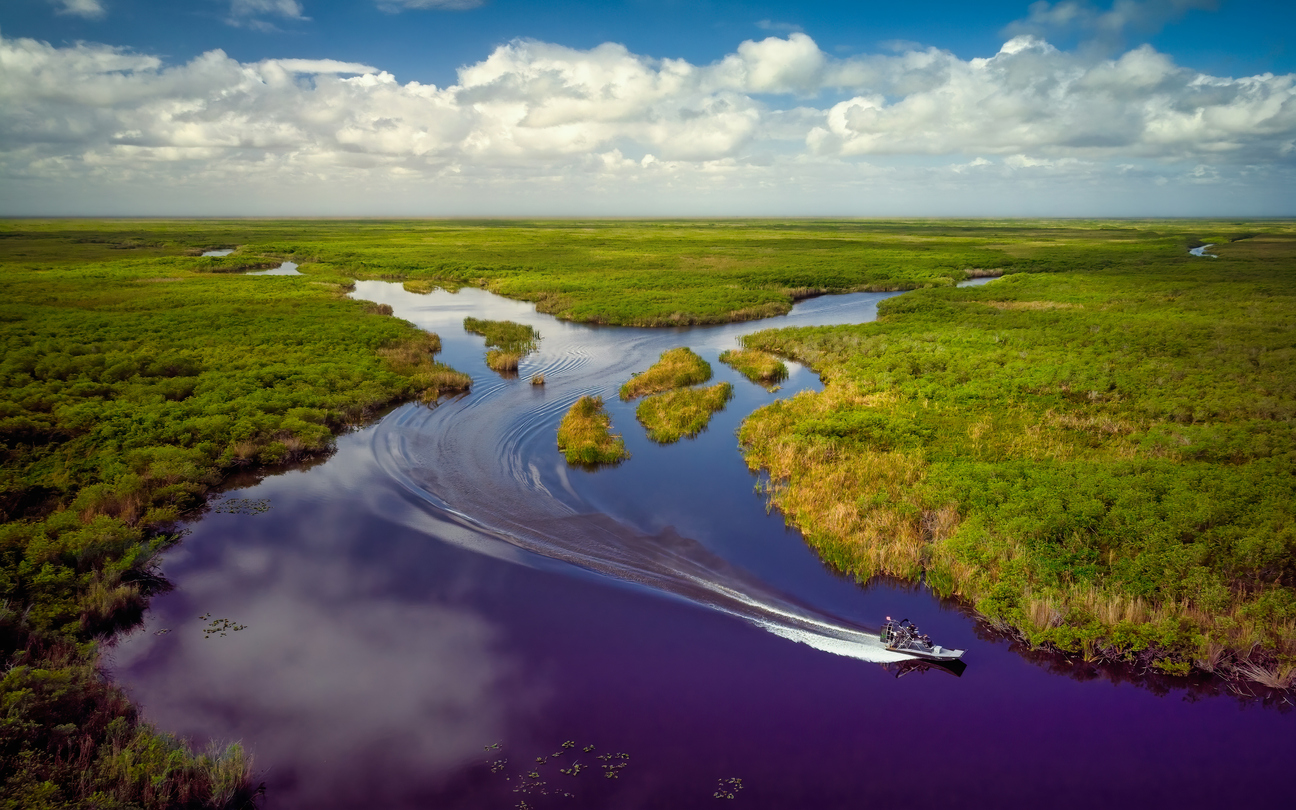 While it may seem like Florida has the same season of hot and humid weather all year round, the true airboat tour season is almost here. The "dry season" is the perfect time to come visit the Florida Everglades. The dry season runs from December through April every year and it comes with some great advantages over the rest of the year. Swamp Monster Airboat Tours is always here to show you a great time but we want to show you why the dry season has the best conditions to truly enjoy the Florida Everglades
Best Time For Airboat Tours
We love being in the Everglades all year round, that's why we do what we do! Some tourists though may not think the same, however, and that's why they love visiting during the dry season. This season comes with great temperatures, ranging from highs of the 70s and lows of 50s. You can't ask for better weather when you're exploring the Everglades on a private tour.
The dry season also means less of the annoying biting insects like mosquitos that are famous in the Everglades. The low humidity and lack of regular afternoon showers that Florida is famous for making it one of the most attractive times to visit Florida in general.
While the previously mentioned reasons are already a great time to visit Florida, there's another reason that makes visiting the Everglades during the dry season even more interesting. The dry season brings in tons of diversity with the wildlife that would normally not be seen during the wet season. 
The water begins to retreat throughout the majority of the Everglades when it's in the dry season. This brings in lots of different birds from the North since it gets too cold. The sawgrass marshes slowly turn into lush sawgrass prairies that all sorts of animals will use as shelter. The opportunities are endless when visiting the Everglades during this time of the year.
The Everglades truly turn into a safari adventure and it's all found without ever having to leave the country. Besides just birds, you'll get to see huge alligators and tons of fish and turtles.
Let The Adventure Begin
Don't miss the opportunity to experience one of the coolest areas Florida has to offer. With so many different types of wildlife and sights to see, you'd be missing out on an adventure. Contact Swamp Monster Airboat Tours to make sure you get a spot on one of our tours. Visit our contact page or call us at 561-247-0393
Back to Blogs