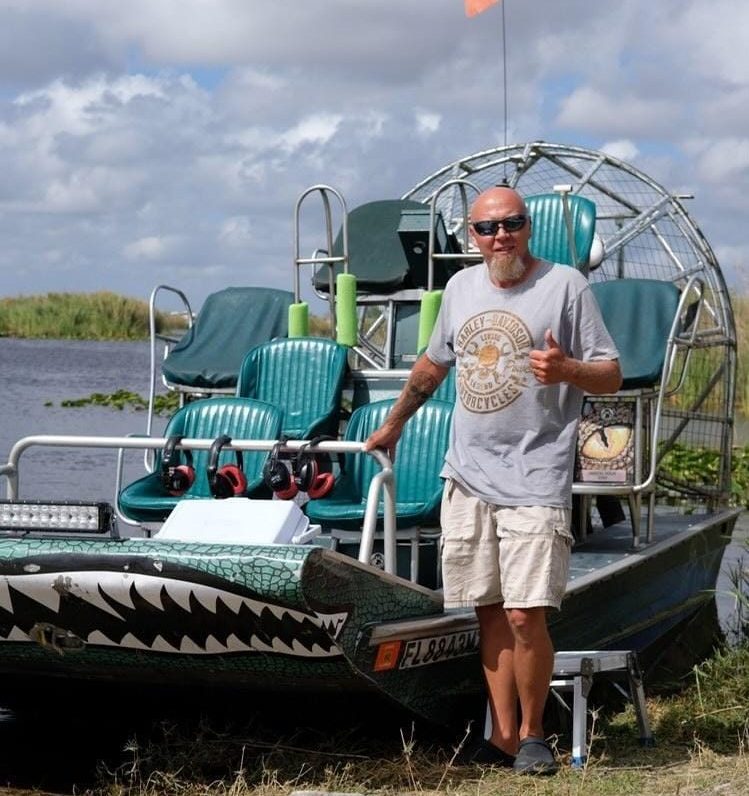 The Everglades are expansive, stunning, and free of the noise and traffic we face in our day to day lives. Experiencing the Everglades for yourself is a truly one of a kind experience, one that opens you up a whole new side of Florida. While traditional vehicles can't get you throughout the Everglades, you'll be able to really see it up close and personal while on an airboat tour. Airboat tours are the ideal way of traversing the Everglades and getting the most out of your visit. Whether you're a thrill seeker looking to blaze at high speeds on the water or you're more interested in taking in the sights of "The River of Grass", we've got you covered here at Swamp Monsters.
Airboat Speed Tour
If you're looking for a high speed joy ride as we race along the top of the water, you're in the right place. Feel the wind against your face as you hold on to your hat while we fly through Everglades. No roads, no guide rails, just you, your captain and the sawgrass on our sides as we push our Palm Beach airboat speed tour to the limit. You'll get to experience the Everglades' freedom and open air that so few get to enjoy firsthand. If you're ready to take it to the next level, then prepare for an airboat speed tour today. 
Airboat Spotting Tour
The Everglades is teeming with breathtaking vistas and rare flora and fauna species galore, so those looking to go on an airboat spotting tour won't be disappointed. Our Swamp Monsters captains have the knowledge and experience necessary to showcase the true beauty of the Everglades. We know some one of a kind secret spots where you can capture some stunning photography to keep the memory forever.
If you're interested in spotting some of the species that reside within the Everglades, Swamp Monsters has you covered. While we can't control the tendencies of local wildlife, we've learned some of the best spots to see them while on your tour. From gators to a variety of rare birds & fish, to the elusive Florida Panther, you never know what you might see while out on the water.
Why Not Both?
If looking to turn your tour up a notch while still getting to spot some for the Everglades essentials, your Swamp Monsters captain can make that happen. There's nothing more fun than gliding across the water while catching some American Alligators sunbathing on a bank as a Blue Heron soars overhead. 
With Swamp Monsters, we want your airboat tour to be one of a kind. While public tours take you on the same path every single time, we aim to offer you exactly what you're searching for on your journey through the Everglades. Ready to see the "River Of Grass" up close? Book your tour today!
Back to Blogs