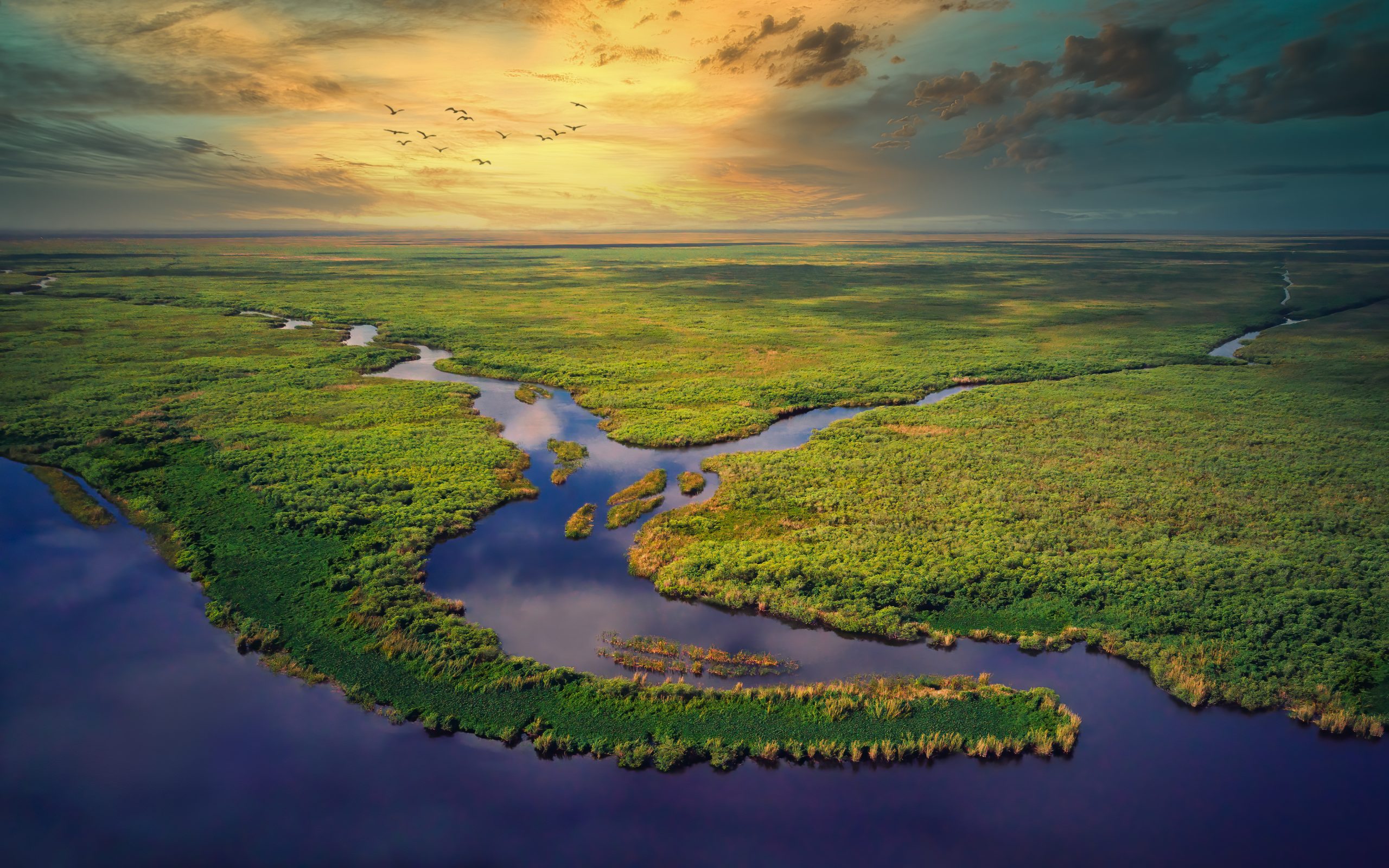 Whether you've recently moved to South Florida, are planning a vacation down there to get away from the cold, or recently moved and just  want to get out and see what Florida has to offer, you've probably heard people rave about taking an airboat tour through the Everglades. You've heard rumors of giant beasts living there and roller coaster-like thrills, but you need to know for yourself. This year, it's time you experience the "River of Grass" up close and personal on your very own airboat tour through the Everglades.
High Speeds Unlike Any Other
While it seems like one large swamp or wetland, the Everglades is actually a slowly moving river with water flowing from Lake Okeechobee towards the Gulf of Mexico. While too shallow for normal boats to traverse and too deep for vehicles to pass through, it's extremely difficult to traverse. Thankfully, that isn't the case for airboats.
Glide across the top of the waterways alongside the tall sawgrass, reaching high speeds that are guaranteed to have you holding onto your hat. On your airboat tour through the Everglades you'll reach speeds upwards of 70 miles per hour, sending your hair (and the skin on your face) blown back. If you're a thrill seeker looking to reach some serious speed, then you've found it with an airboat tour. 
Natural Beauty You Can't Find Elsewhere
You've likely heard all about Florida's natural beauty, but while you may think it's things like the white sand beaches and crystal clear waters, the truth is it's hidden deep in the Everglades. Stunning vistas and unbelievable sights await you on your very own airboat tour. The Everglades is home to some truly rare species of animal, such as the living dinosaur, the American Alligator, and the majestic Blue Heron. While we can never guarantee that you'll spot wild animals due to their unpredictable behavior, we'll take you to some of the best areas around to give you the best chance of spotting them for yourself. 
REALLY Experience It On A Private Airboat Tour Through The Everglades
When it comes to airboat tours, don't make the mistake with a public airboat tour and get the full experience while onboard a private airboat tour. Public airboat tours trade the adventure for profit, shoving upwards of 30 people on a slow moving, old airboat. While on a private airboat tour, you'll be either by yourself or with your own private party and U.S. Coast Guard certified captain. Public tours will take you on a short 15-30 minute tour on a predetermined path that never changes. That's never the case on a private airboat tour. Whether you're looking for speed, sights, or something in between, it can happen on a private airboat tour. 
Ready to take the first step to exploring the Everglades for yourself? Take a tour with Swamp Monsters today! Find our tour options and schedule one with us, or contact us if you have any questions whatsoever.
Back to Blogs