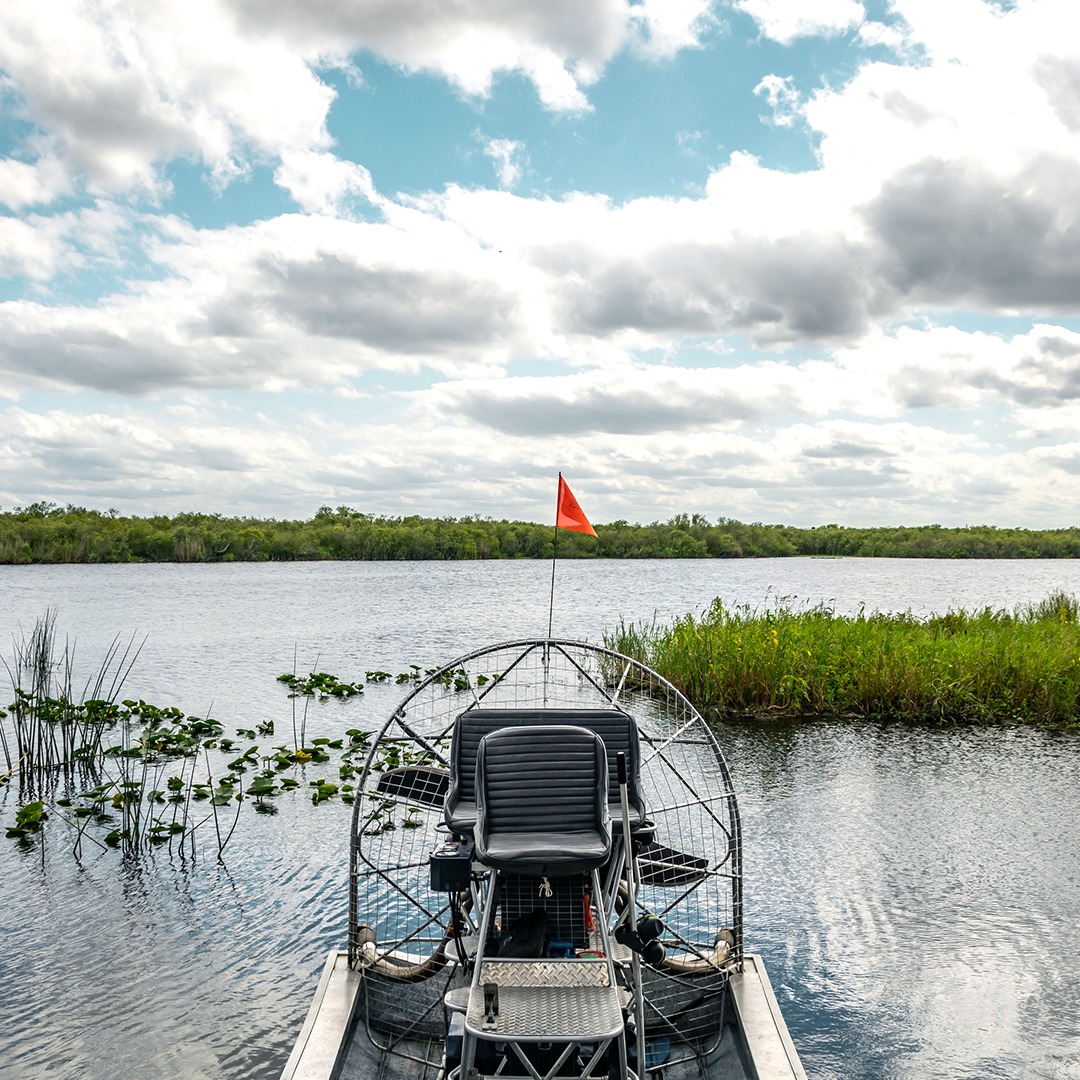 Tourists tend to tell us that they've never seen anything like the Florida Everglades before. Murky waters that are found in the Everglades can often make people feel nervous. For this reason, we want all of our visitors to feel prepared when they go on a swamp tour with us. There are a few things you should expect from the swamp tours in Florida. There's no reason why we shouldn't give a small heads up on what to expect. Most importantly, the weather and the time. You won't find a better swamp tour in Florida than the one you'll get with Swamp Monster Air Boat Tours.
Florida Weather
The weather in the Sunshine State is constantly changing. Ask any Florida local and they'll tell you to always be prepared for rain even if the forecast doesn't call for any. When you look at these facts, it's no surprise that they say that. 
Florida is the fifth-wettest state in the nation and it rains around 54.5 inches per year. That's equal to almost five feet of rain. Water is a staple of Florida living so it's safe to say you should always be prepared for some rain. 
If you think you're unprepared for the Florida weather, don't worry! At Swamp Monster Air Boat Tours, we have ponchos readily available if the rain makes its way to us. A little rain won't stop our tours from running however lightning and thunder will for two reasons. One is the safety of the passengers and captain. Second, most animals tend to hide from a storm's loud noises. 
Length of Tours
The general length of one of our tours tends to go for about an hour and a half to two hours. It's always smart to ask the captain for an exact estimate of how long you'll be out. 
At Swamp Monster, our swamp tours go for 90 minutes, being on the higher end compared to other tour companies. The Florida Everglades is full of life and we want every passenger to have the chance to take it in. 
Book Swamp Tours in Florida Today!
You should expect only the best from the swamp tours in Florida. So come explore the Florida Everglades with Swamp Monsters today! Have a question? Feel free to visit our contact page. Ready to go? Visit our contact page today to get started!
Back to Blogs