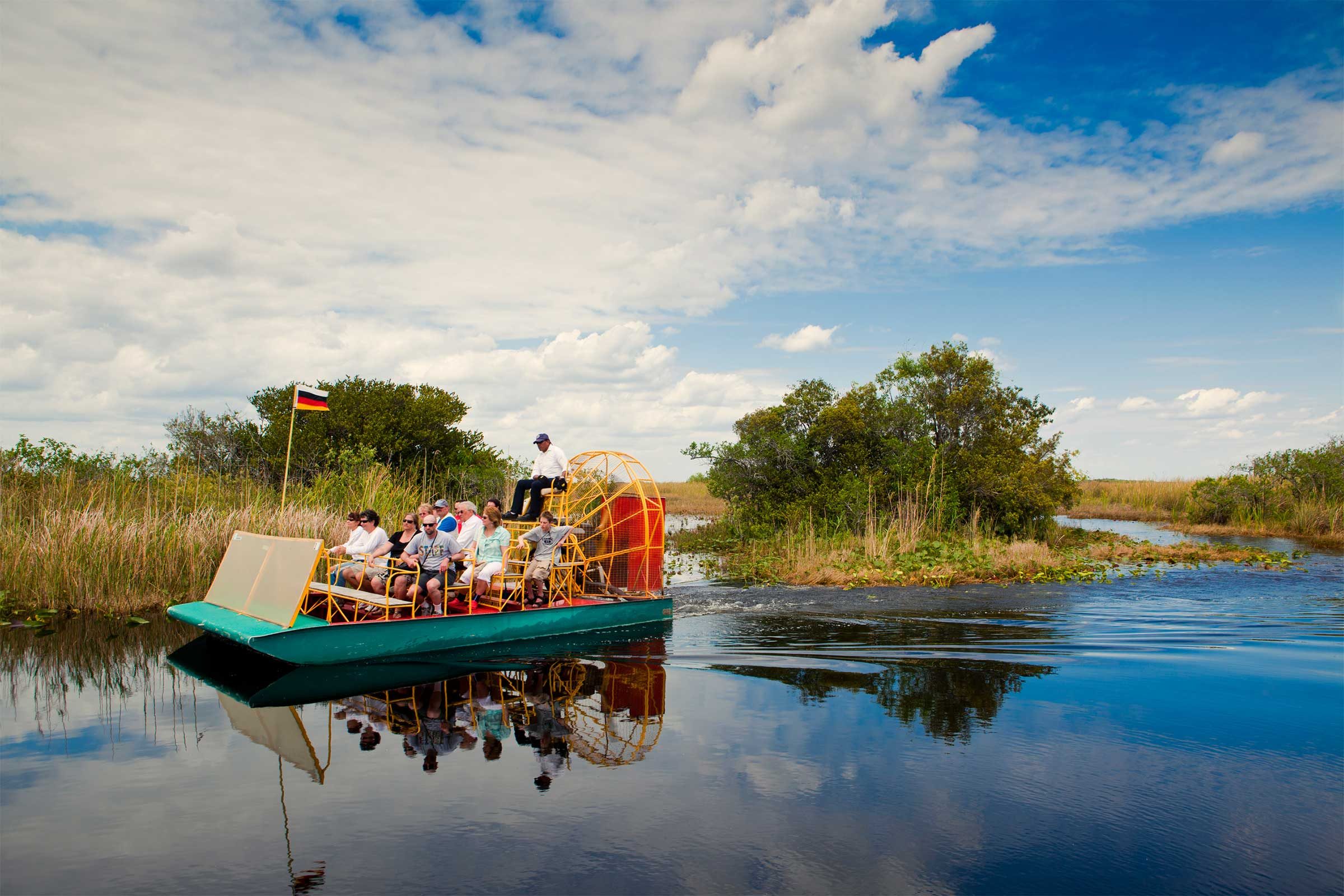 You've just finished planning your next big vacation: a trip to South Florida. Not only is this area beautiful with amazing homes, incredible beaches, and always sunny weather, but it's also known for its adventurous airboat tours. You shouldn't be surprised if more than one person told you to go on one of these tours. The Florida Everglades is a beautiful area and it's even better when you're on the water, getting up close and personal with the different plants and animals. If you're not from one of the few areas that offer airboat tours, you may be asking yourself "Why are airboats so popular in Florida?". Well, there's a good reason for that. 
Airboat tours are only offered in select locations throughout the entire country. If you're from an area that doesn't offer these tours, you'll be blown away by The Florida Everglades and its natural beauty. Below, you'll see what an airboat tour is and why it's a must-do activity during your visit to South Florida. 
What is an Airboat?
For those who are unfamiliar with airboats, these are boats with large, powerful fans attached to the back that act as the propeller. The giant fan attached to the back is one of the airboats' biggest characteristics and it's what separates itself from your typical boat. These boats were made to traverse the shallow waters of the Everglades thanks to the motor being above the water. These boats have no problem gliding over shallow, narrow waterways. 
All of Swamp Monster's airboats are inspected and maintained before going out on the water so you'll never have to worry.
Where Can I Take an Airboat Tour?
Airboat tours are a common thing down South, especially in Florida and Louisiana. Driving towards the Everglades will reveal dozens of different airboat tour companies. 
If you're planning on taking an airboat tour, schedule one with Swamp Monster Airboat Tours where we guarantee you'll see everything the Everglades has to offer. See what some of our satisfied customers had to say. 
Why Are Airboats Popular in Florida?
One of the biggest reasons that make airboats popular in Florida is that they are the only type of boat that can fully navigate the everglades. Normal boats with normal engines will not be able to glide over the shallow, narrow, and grassy areas of the Everglades. Without these boats, it would be impossible to give a full tour of the Everglades. 
These boats also go fast enough to generate a great breeze which is more than needed during the hot and humid summer and spring seasons found in the South. This allows you to have an enjoyable tour no matter how hot or cold it may be outside.
An airboat tour is also a great way to step away from the noisier and more crowded tourist attractions. These tours allow you to sit and relax as you're guided through this incredible piece of nature where you'll see all sorts of different local wildlife and flora. 
Reserve a Private Airboat Tour Today
So, now you know why airboats are popular in Florida but now it's time to experience why airboats are popular. If you're taking a trip to South Florida or you're a resident looking for some weekend fun, Swamp Monster Airboat Tours is ready to take you on a private tour of the beautiful Everglades. Ride over to our contact page if you're ready to book your private tour or if you have any more questions.
Back to Blogs