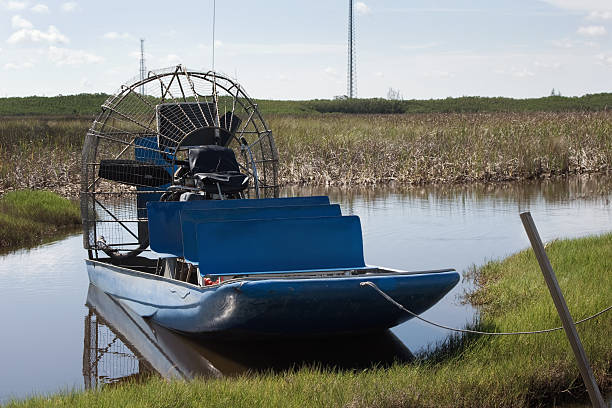 4 Mistakes to Avoid When Booking an Airboat Ride
Whether you're visiting South Florida for the first time or you're a lifelong Florida resident, there is always something new to discover and experience. As the crowds of people line up for the popular tourist attractions, you may be looking for something a little different, something that gets you a little more up close and personal with nature and its wildlife. South Florida private airboat tours are family-oriented and perfect for all ages, making it the perfect adventure for everyone you're with. Before you book a private airboat tour, here are some common mistakes to avoid when booking an airboat ride.
Not Enough Research
With so much to do in South Florida, it can be difficult to find attractions that are all within a close distance of one another. This means you have to do ample research to make sure that everything you want to do is within reach of each other. Try booking attractions that are all within a reasonable distance so you don't have to spend all day driving around. Before booking an airboat ride, call the company you choose to see if they have any included transportation or other attractions. 
Cancellation Fees
Florida has some of the most unpredictable weather in the country. It can be a beautiful sunny day one minute and the next it looks like a mini hurricane has rolled through. This can be a real pain for the airboat captains. Most airboat touring companies will generally try to wait out the storm, but in some cases, they have to reschedule or cancel altogether. Be sure to contact the airboat company and ask about their cancellation fees.
Not Checking Reviews
The internet has made it easy to connect with businesses and strangers around the globe with just a few clicks. This makes it easy to check the most recent reviews of a company. Things can change quickly with any business so it's important to see what recent reviews have to say. There are grumpy people all around, so you can expect a few bad reviews. As long as they aren't the majority of reviews. 
Not Looking for Discounts
Just like any other business, sometimes you can find exclusive offers on a company's social media pages or website. Most consumers will often only check third-party websites but never go directly to the source. Checking the source is always the best place to find deals. 
These are only a few mistakes that people make when booking an airboat ride but they are what we consider the most important to look out for. If you're in South Florida and you want to see nature up close and personal, visit our contact page today. 
Back to Blogs