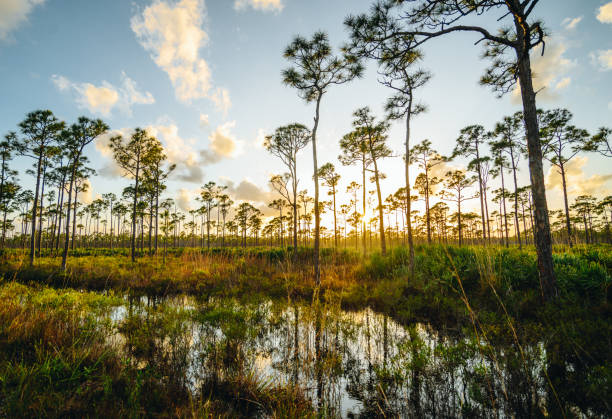 Why You Need a Tour of The Florida Everglades
The amazing Florida Everglades is a beautiful nature-filled area that is untouched by man. This untouched area is a natural region of tropical wetlands and tons of various wildlife. Out here, it's everything but bull. Every time you embark on a tour of this wonderful place, you can expect to see something new and exciting. There's so much to see out there and that's why you need a tour of the Florida Everglades. 
To help show you why you need to get out there, Swamp Monster Airboat Rides wants to give you a list of reasons why you should come out and experience this amazing nature-filled area.
Get Up Close to Florida Gators
If you've never seen an alligator up close and personal before, then this is the best place for you to experience this. Seeing these fascinating creatures up close in their natural habitat is something truly fascinating. Taking a private tour with Swamp Monster Airboat Rides will allow you to get deep into the Florida swamps and see the truly wild side of Florida. The Everglades is the only place in the world where you can see alligators and crocodiles coexist with one another.
Experience The Outdoors
If you love spending time outdoors, then this is the place for you. The Florida Everglades is a beautiful place full of Florida's finest nature and you'll fall in love with everything you see. The Everglades is also full of various trails that hikers will love, as well as bike trails and even walking tours. 
Great for Holidays
There's no better feeling than getting to disconnect from the usual activity of the world. Going on a tour of the Florida Everglades will bring you miles from civilization where you can unwind and take in everything around you. This is the perfect place to take a holiday with the family or even yourself. 
See it by Boat
Seeing the Everglades from the shore is nice, but you don't get to take in its true beauty unless you get deep into the swamps via airboat. This is an amazing break from the usual Florida theme parks. With a private airboat tour, you can sit down and do some amazing sightseeing. This is the best possible way to experience the Everglades.
The Perfect Place for Animal Lovers
Have you been wanting to see animals and birds that you may never see anywhere else? The Florida Everglades is home to several of the world's protected bird species, including the American crocodile, the Florida panther, and several types of turtles. It's also a place where you can see manatees in their natural habitat. 
This is an area where alligators and turtles will often sunbathe on the shore and lilypads. If you're into animals and wildlife, there's no better place to see this than the Florida Everglades.
Come Take a Tour of The Florida Everglades
If you've been thinking about taking a tour of the Florida Everglades, Swamp Monster Airboat Tours can take you on a private tour that lets you experience the Florida Everglades how you want. Get up close to nature, take a slow ride, and view the amazing sights, it's all up to you. If you're ready to take a tour of the Florida Everglades, visit our booking page today, and let's get out there!
Back to Blogs