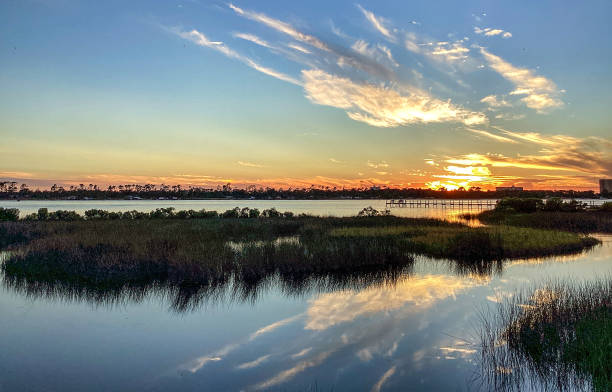 Make Sure You Have a Great Time!
With the beautiful weather commonly found in South Florida, there's no better way to spend time than in the outdoors. There are plenty of outdoor activities you can do here, but the most exciting and adventurous of them all is taking an airboat tour through the incredible Florida Everglades. The Florida Everglades offer a ton of different sights to see, including different plants, animals, and natural landmarks. If you have never taken an airboat tour before, Swamp Monster Airboat Tours wants to show you why they can be so much fun. 
Before you embark on an airboat tour, it's important that you bring some essential items with you to ensure a good experience. These are 7 items that you should bring on your next airboat tour. 
1. Camera
While this isn't something that you need to have a good time on an airboat tour, it's something that will help you capture the incredible sights you'll see out there. You can expect to see a diverse range of plants and animals that you'll want to capture on camera to show to your friends and family. If you don't have a camera, binoculars are a great alternative to see everything up close.
2. Sunscreen
If you live in South Florida, you know how brutal the sun can be here. It's not called the sunshine state for no reason. While in the airboat, you'll be out in the sun for at least an hour. You don't want to come off of the tour looking like a lobster! That's why sunscreen is so important. Combine this with a hat for the ultimate sun protection.
3. Raincoat
The weather in Florida can be unpredictable. It can be sunshine for one moment and a downpour the next. That's why it's also smart to bring a rain jacket or poncho just in case the weather takes a turn for the worse.
4. Sunglasses
Sunglasses will greatly assist with being able to see clearly while on the tour. The sun reflecting off of the water can make looking in the distance a pain. If the sunglasses you have are polarized, it can make spotting alligators and other animals in the water easier to spot.
5. Comfortable Clothing
You don't want to be in the warm Florida weather wearing uncomfortable or heavy clothing. We recommend wearing something that is lightweight and breathable to allow for a nice breeze. Sneakers, shoes, and a light t-shirt are always a great way to go. If you want to fight off insects and other bugs, a light long sleeve shirt and pants can help.
6. Water
While you may be surrounded by water on the airboat tour, it's not the best for drinking purposes. That's why it's always a smart idea to bring a water bottle along with you. It can be hot on those summer Florida days, so make sure you're prepared!
7. Bug Repellent
The Florida Everglades is a marsh, which means there are going to be a number of bugs living here. That's why it's a good idea to bring bug repellent with you when going on an airboat tour. This is especially true if you decide to wear a short sleeve shirt and shorts.
Schedule a Private Airboat Tour Today!
Now that you know what you need to bring with you on an airboat tour, it's time to get out there! Swamp Monster Airboat Tours wants to help you see everything that the Florida Everglades has to offer. Our tours are tailored around you and what you want to see. We'll never bring you on a generic tourist route that only shows you the basics. Visit our booking page today if you're ready to take a tour of the Everglades!
Back to Blogs