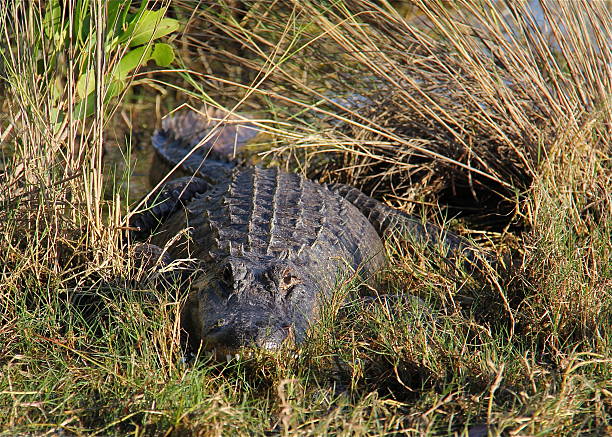 Prepare for a South Florida Airboat Tour
Whether you're a South Florida resident or stopping by for a nice vacation, you should be properly prepared before the airboat leaves the dock. Tours of the Everglades are an exciting time that you can't find anywhere else in the country. It's not every day that you get to be up close and personal with the Everglades and its residents, so you want to make sure you're ready for a South Florida airboat tour. If you've never gone on a South Florida airboat tour before, here are some basic things you should have prepared.
Dress Properly
Although Florida is known as the "Sunshine State", the weather is truly unpredictable. Even checking the weather beforehand won't guarantee the weather won't shift during the tour. One second could be spotless skies and the next is a mini hurricane over you. One day could be windy and the next could be too humid to even leave the house. You get the point. Before you embark on your tour, make sure you are dressed for the impossible. Check the weather beforehand to get a glimpse of what to expect. If you're touring in the winter, we recommend wearing jeans and a jacket as the high speed with make the wind even cooler. 
Bring the Right Items
There are a few essential items that we recommend bringing with you on your South Florida airboat tour. If you want to wear short sleeves, we recommend bug spray as certain areas could be dense with mosquitos and other bugs. This is mainly needed during the summer but even then, we often go too fast for bugs to keep up. You'll also see some beautiful scenery and animals so make sure to bring a camera, cell phone, or video camera. 
We don't recommend bringing things like jewelry or valuable belongings. The high speeds of the airboat could possibly throw loose items out. Recovering these items can often be too difficult.
Prepare some Questions
The Everglades is a vast open area full of history and different life forms. The Everglades is the home to hundreds of different flora and fauna which gives you plenty to learn about. Our captains are ready to answer any questions you may have. They are all well-versed in the Everglades thanks to their years of experience living and working there. Bring some questions so you can learn interesting facts about the area you're in. 
Get Excited for your South Florida Airboat Tour
The most important thing is to get excited about your upcoming South Florida airboat tour. This is a one-of-a-kind experience that you can't find anywhere else and we want you to love every second of it. Whether you're there for bird spotting, high-speed thrills, or seeing an alligator for the first time Swamp Monster Airboat Tours will not let you down. We're ready to give you the private airboat tour of a lifetime. If you're ready to ride, sail over to our contact page.
Back to Blogs