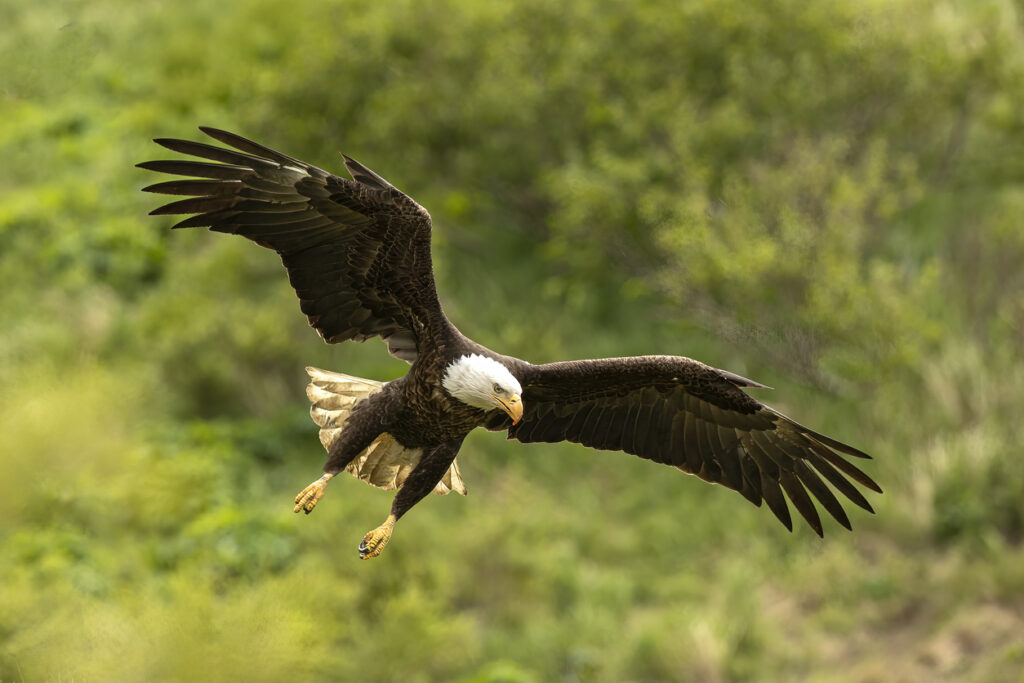 What Animals You'll See On a Florida Everglades Tour
If you're a lover of wildlife and the outdoors, then you need to take a private airboat tour of the Florida Everglades. There's no better place to experience and appreciate the different species of animals that live in the state of Florida than by getting to see it all up close and personal. The Florida Everglades is home to over 80 different species of wildlife and all of them can be seen roaming around the shore or swimming throughout the swamp. 
Swamp Monster Airboat Tours is the best way to see everything the Florida Everglades has to offer. We provide private tours curated around what you want to see and experience. That's why we know exactly what to do in order to show you the different animals that live in this beautiful Florida oasis. Below, you'll find some of the animals that people most look forward to seeing on a Florida Everglades Tour. 
American Alligator
The largest and most common animal you'll see on a Florida Everglades tour is the American Alligator. These fearsome reptiles are commonly found throughout the Southeastern portion of the United States. The Florida Everglades is a haven for alligators since it provides them the perfect place to hunt, hide, swim, and sunbathe while not disturbing anyone around. These creatures can grow up to 13 feet on average and can be easy to spot swimming around or laying on the shore. Our captains will always ensure that everyone is safe when around these elusive creatures. 
Birds
There is a wide variety of birds that can be found in the Florida Everglades. These are some of the most common and popular ones you'll see while on a tour of the Everglades:
Bald Eagle
You don't have to travel very far to see the nation's official bird. Believe it or not, Florida has the second-largest population of bald eagles. These birds are typically found wherever the largest source of food is, and since the Everglades has a plethora of that, chances are you may see a bald eagle!
Great Egret
These are the largest white heron you can find in all of Florida! Growing up to 3 feet tall, these birds can be found in the shallow areas of marshes hunting for fish and frogs to eat. You'll see these and their close relatives all around the Florida Everglades. 
Anhinga
These are large, dark water birds that have long, slender necks and long, sharp, serrated bills. Similar to the Great Egret, you'll find these birds in shallow waters using their bill to hunt for small fish. 
Mammals
If you turn your head to the shore of the Florida Everglades, chances are you'll see one of the many mammals that live in this area. 
Bobcat
Bobcats are medium-sized cats that are known are their incredible hunting skills and iconic short tail. Besides their short tails, you can also notice them by the dark bands under their eyes and black ears. 
White-Tailed Deer
White-tailed deer can be found in almost every part of Florida but will usually favor dense forests or grass areas. You can spot these majestic creatures grazing on the shore as they look for leaves and grass to snack on. 
Book a Florida Everglades Tour Today!
These are only a few of the many different species of animals you'll see on a Florida Everglades tour. You can expect to see something new and exciting each time you decide to tour this wonderful landmark. If you're ready to see what this place has to offer, Swamp Monster Airboat Tours is here for you. Visit our booking page today and get ready to see a natural beauty that can't be found anywhere else. 
Back to Blogs