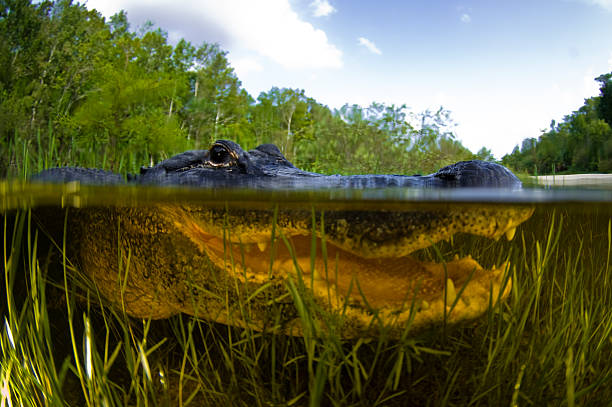 If you're looking for a thrilling way to explore the Florida Everglades, there's no better option than a private airboat tour with Swamp Monster Airboat Tours. Here are just a few reasons why we believe our tours are the best in the business:
Expert Guides
Our experienced guides know the Florida Everglades like the back of their hand. They'll take you to the best spots to see wildlife, point out interesting features of the landscape, and share fascinating stories about the history and culture of the area. Plus, they're all certified by the U.S. Coast Guard, so you know you're in good hands.
Private Tours
Unlike other airboat tour companies, we only offer private tours. That means you'll have the entire airboat to yourself, along with your own personal guide. This allows us to customize the tour to your interests and preferences, whether you want to focus on wildlife spotting, learn about the history of the Everglades, or simply enjoy the thrill of an airboat ride.
Thrilling Rides
Speaking of airboat rides, ours are some of the most thrilling you'll find. Our airboats are powered by large V8 engines, which allow us to reach speeds of up to 45 mph as we glide through the swamps and marshes of the Everglades. You'll feel the wind in your hair and the adrenaline rush as we zoom through the water and around tight turns.
Wildlife Viewing
The Florida Everglades is home to a diverse array of wildlife, and our guides know the best spots to see everything from alligators and snakes to birds and turtles. Because our tours are private, you'll have plenty of time to observe and photograph the animals without worrying about other tourists getting in the way. We also provide binoculars to enhance your viewing experience.
Safety First
At Swamp Monster Airboat Tours, safety is our top priority. Our airboats are regularly inspected and maintained to ensure they're in top condition. We provide life jackets for all passengers, and our guides are trained in first aid and CPR. We also follow all U.S. Coast Guard safety regulations and guidelines.
Environmentally Responsible
We believe it's important to protect the environment we're showcasing on our tours. That's why we follow environmentally responsible practices, such as using eco-friendly oil in our airboat engines and avoiding areas where wildlife may be nesting or breeding. We also partner with local organizations to support conservation efforts in the Florida Everglades.
Flexible Scheduling
We understand that everyone's schedule is different, which is why we offer flexible scheduling for our private airboat tours. You can choose the date and time that works best for you, and we'll do our best to accommodate your schedule. We also offer convenient pick-up and drop-off at your hotel or other designated location.
There's no better way to experience the thrill and beauty of the Florida Everglades than with Swamp Monster Airboat Tours. Our private tours, expert guides, and commitment to safety and environmental responsibility make us the best choice for anyone looking for an unforgettable airboat tour. Book your tour today and get ready for an adventure you'll always remember!
Back to Blogs